Een actrice met een sterk verbeeldingsvermogen, een groot talent, geweldig om naar te luisteren – Tubantia /

An actress with a strong imaginative capacity, a great talent, wonderful to listen to -Tubantia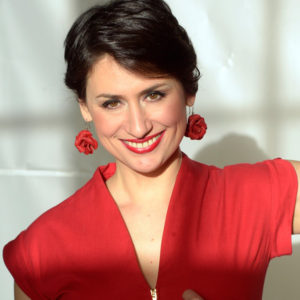 Ekaterina Levental werd geboren in Tasjkent, de hoofdstad van Oezbekistan, een republiek in de voormalige Sovjet Unie. Zij studeerde zang aan het Koninklijk Conservatorium Den Haag en harp aan de Conservatoria van Enschede, Detmold (Duitsland) en Rotterdam. Voor beide behaalde zij het cum laude haar master diploma. Ekaterina maakt op dit moment carrière als operazangeres en theaterperformer.
Zij werkt mee aan de producties van verschillende operahuizen en muziektheatergezelschappen en maakt eigen theaterproducties waarin zij haar talenten en mogelijkheden combineert. Zo werkte ze als soliste met opera- en muziektheatergezelschappen als De Nationale Opera, LOD Gent België, Opera Trionfo, Jan Fabre/Troubleyn België, Hollands Diep Dordrecht, Opera Spanga, Veenfabriek Leiden, Jeugdtheater Sonnevanck, Opera Nijetrijne, Holland Opera, Toneelhuis Antwerpen, Silbersee, LeineRoebana, Diamantfabriek en anderen.
Samen met harpiste Eva Tebbe vormt ze het succesvolle duo, Duo Bilitis, waarmee ze diverse internationale prijzen won. Het duo treedt veelvuldig op in Nederland en het buitenland en heeft drie CD's uitgebracht op het label 'Brilliant Classics/Foreign Media'. De nieuwe CD 'Rêveries de Bilitis', gebaseerd op het werk van Claude Debussy is in 2018 met veel succes ontvangen door het publiek en de pers.
In 2015 maakte Ekaterina haar debuut bij de Nationale Opera in de rol van Melibea in Reimsreisje (Il Viaggio a Reims) van Gioacchino Rossini.
Haar recente werkzaamheden waren onder andere hoofdrol in de Opera Turan Dokht bij het Holland Festival (World Opera LAB), opera 'King Lear' (in de rol van Goneril) met Holland Opera, een toer met de solo voorstellingen 'De Weg', 'De Grens'  en 'Schoppenvrouw in België en Nederland en de rol van 'Die Frau' in de opera 'Menuet' (LOD Gent).
Samen met Chris Koolmees ontwikkelt Ekaterina onder de naam LEKS Compagnie diverse muziektheaterprojecten zoals Pierrot Lunaire 2.0, La Voix Humaine FaceTime en het autobiografische drieluik De Weg – De Grens – Schoppenvouw.

Ekaterina heeft een Salvi Arianna harp uit de collectie van het Nationaal Muziekinstrumenten Fonds in bruikleen.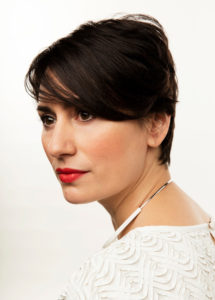 Ekaterina Levental was born in Tashkent, the capital city of Uzbekistan, one of the republics of the former Soviet Union. Ekaterina moved to Holland in 1993 where she continued her studies on the harp at the Conservatories in Enschede, Rotterdam and Detmold (Germany) with teachers Alex Bonnet, Godelieve Schrama and Catherine Michel. Due to a scholarship granted her by the Prins Bernhard Cultuurfonds and the Fonds voor Podium- en Amateurkunsten she continued her studies with Germaine Lorenzini in Lyon (France). After graduating for her harp studies she followed her passion for singing and started a new study Classical Singing at the Royal Conservatory in The Hague. Ekaterina finished both studies Cum Laude. She studied singing with Rita Dams, Meinard Kraak, Barbara Pearson and Diane Forlano and followed workshops and master classes with Nelly Miricioiu, Jean Piland, Charlotte Margiono, Christoph Prégardien, Jard van Nes, Jean Philippe Lafont and Leontina Vaduva.
At this moment Ekaterina makes a career as an opera singer and theater performer. She worked as a soloist with companies as De Nationale Opera, Jan Fabre/Troubleyn (Belgium), LOD Gent (Belgium), Toneelhuis Antwerpen (Belgium), Muziektheater Hollands Diep Dordrecht, Opera Trionfo, Veenfabriek Leiden, Opera Spanga, Opera Nijetrijne, Holland Opera, Silbersee, LeineRoebana, Opera de Calais, Diamantfabriek and others.
Together with the harpist Eva Tebbe Ekaterina forms a successful duo called "Duo Bilitis". The duo is the winner of several international prizes, performed during numerous chamber music series and music festivals in Holland and abroad and released their CD's at the label Brilliant Classics/Foreign Media. A new CD 'Rêveries de Bilitis' based on work by Claude Debussy is released with big success in 2018.
Together with Chris Koolmees Ekaterina forms LEKS Compagnie and develops music theater projects as Pierrot Lunaire 2.0, La Voix Humaine FaceTime and the autobiographical trilogy The Path (De Weg) – The Border (De Grens) – Pique Dame (Schoppenvrouw).
Her recent engagements were amongst others the main role in the Opera Turan Dokht at Holland Festival (World Opera LAB), the role of Goneril in de the opera King Lear (Holland Opera) and the role of 'Die Frau' in the Opera 'Menuet' (LOD Gent).

Ekaterina has a Salvi Arianna harp on loan from the collection of The Dutch Musical Instruments Foundation.
Photo's: Feriet Tunc, Eric Brinkhort, Mats van Soolingen & Maurice Lammerts van Bueren (photo banner)